Hair curling irons are extremely popular because they allow you to quickly and easily transform your hair into a range of styles. You can create smooth and sleek curls, tight ringlets, beachy waves, and more with just one tool. Hair curling irons are also incredibly versatile. They come in different sizes, allowing you to make tight curls, looser waves, and everything in between.
In addition, most curling irons come with adjustable temperature settings, making them suitable for all hair types. They're also easy to store and transport due to their compact size.
What are the types of hair curling irons?
A few different types of curling irons available on the market can create beautiful curls, waves, and other hairstyles.
Flat Iron
Flat ironing or straightening your hair is a simple and easy way to style your hair for different occasions. This iron is a styling tool used to straighten and smooth hair.
The flat iron consists of two heated plates pressed together, pressing the strands of hair between them. As it passes through the heated plates, it straightens out the kinks and curls in your hair.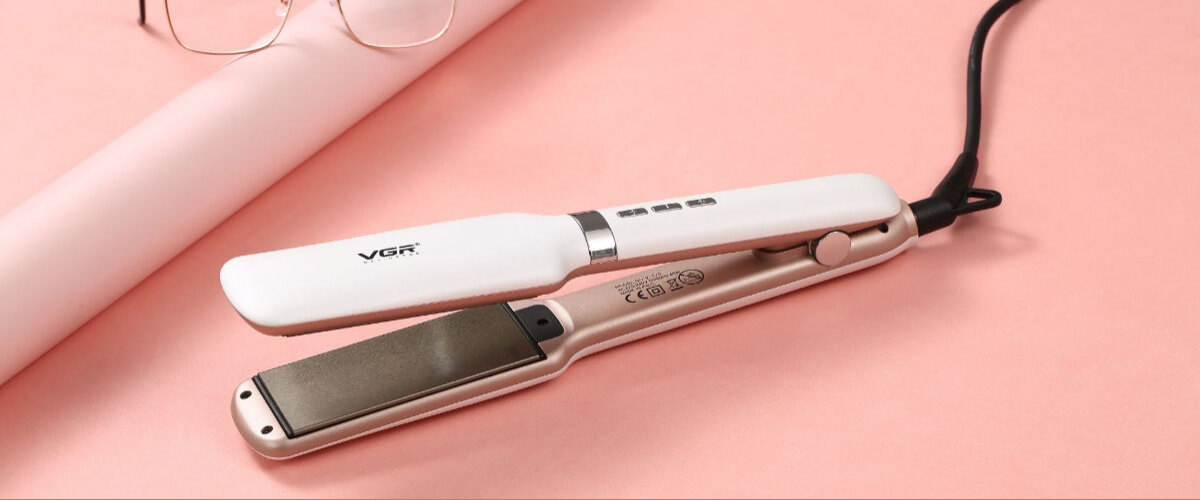 Hair straightening has become increasingly popular in recent years due to its ease of use and the range of looks that can be achieved. Besides, modern flat irons can create different styles, such as beachy waves, pin-straight locks, or even curls.
Curling Wand
A curling wand is a popular styling tool for creating beautiful curls in your hair. It usually consists of a wand-like barrel with a clamp on one end and a handle on the other end.
Curling wands come in various barrel sizes and shapes, allowing you to customize your curls and waves based on the look you're going for. Wands are especially great for creating mermaid waves, tight curls, or beachy waves in minutes. The key to successful styling is ensuring you use the correct size barrel and heat setting for your hair type.
Brush Iron
It's similar to a flat iron, but instead of clamping the hair between two flat plates, the Brush Iron uses rotating bristles to brush through the hair as it is heated. It helps distribute heat evenly throughout the strands and adds shine while gently smoothing out frizz and flyaways.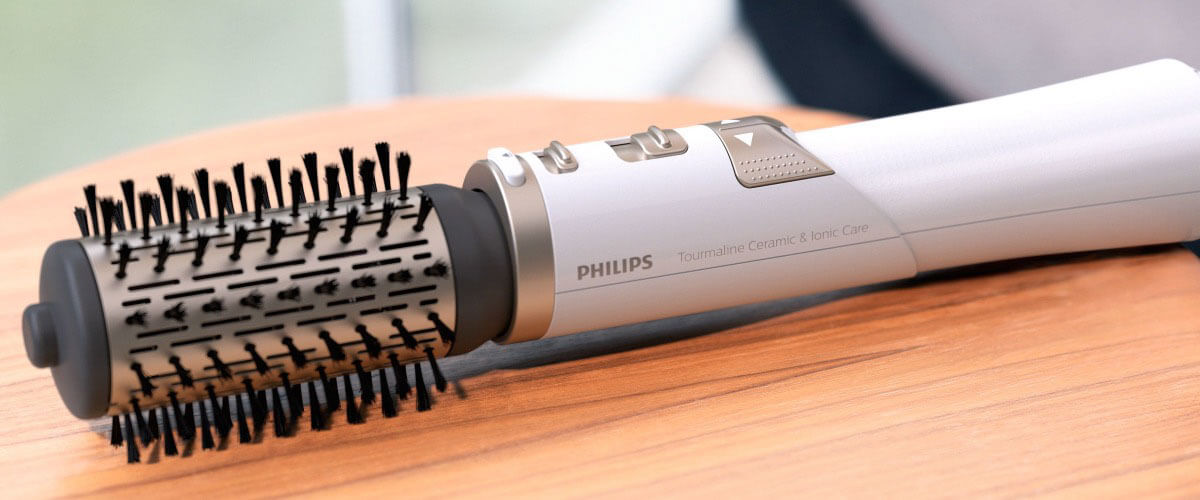 It's an excellent tool for those with thick, curly, or unruly hair, as it can help tame any wild locks. The Brush Iron is also safer than the traditional flat iron since the bristles are gentler on the hair and skin.
Whether you want to get straight and sleek hair or create some wavy curls, Brush Iron is perfect for your hair type.
Triple-Barrel Curling Iron
A triple-barrel curling iron is a hair styling tool that uses three barrels to create loose curls and waves. The barrels can vary from small to large, allowing you to customize the look of your curls or waves depending on how much volume and texture you want. The triple-barrel curling irons are especially useful for creating those tousled beach waves that are so popular right now.